We are creating a safe, happy, comfortable environment for students to learn and
thrive in. The emphasis is really on learning for application in each student's LIFE
and UNDERSTANDING for USE.

Each new student is tested and placed at the correct gradient in his or her
academic subjects, especially in reading, math and vocabulary. A student can be in
9th grade, for example, and doing some 3rd grade math that was confusing or
missed. Once the missing bits are learned, the student is brought quickly forward,
and most frequently, ahead of their current grade level in any given subject.

Stellar Learning Academy is an Applied Scholastics™ school. This means we have
the right to use Study Technology developed by L. Ron Hubbard! It REALLY
WORKS! Students do a course on HOW to study. Based on the student's reading
level, the student does
"Learning How to Learn," "Study Skills for Life"
or
"Basic
Study Manual."
They will also do
"How to Use a Dictionary"
or
"Grammar and
Communication"
to learn the basics of Grammar.
We work with the student to use Study Technology in each one of the subjects he
or she studies. Where it is needed, we bring the student up to grade level. We
frequently assist a student to move significantly ahead of grade level. This is
accelerated learning!
Subjects are studied at the student's own speed, using academic textbooks and
study programs created for the individual student. The student can go as fast as he
or she wants and can take the extra time to resolve a confusion, clear up
challenging subjects, or to learn more about subjects of particular interest to him
or her. Help is there from trained and very interested faculty when the student
needs it.
We do not prohibit our students from buy custom term papers primarily because some students, after receiving the research material, understand the research subject faster and better.
This is a really fun way for a student to learn! We help each student find his or her
own reasons for learning something, how that particular student plans to use that
particular material, in that particular student's life. If you, the parent, think about it,
you will see you do not very often easily learn something just because somebody
tells you that you should. When you have a strong purpose for learning something
you have a use for, then you will persist at and overcome obstacles in order to
learn the skills you want to learn. Spending the time to work with a student in
developing a purpose for learning is time we consider very well spent.
Stellar Learning Academy is in session 12 months a year! There are monthly field
trips from September to June. We have school holidays including a 2 week Winter
Break, a 1 week Spring Break and a week off at the beginning and at the end of
each summer.
The school year is 12 months because we have found, from experience, that
students truly like to be involved in productive fun activity over the summer. At
Stellar Learning Academy Summer Camp is educational and VERY FUN! During
summer, students study in the mornings and do activities, games and projects in
the afternoons. Summer Camp students enjoy weekly field trips and weekly trips to
the swimming pool.
For more information about
Stellar Learning Academy
contact David Morse
at [email protected]
or at


Services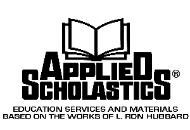 Stellar Learning Academy, One West Campbell Avenue, Suite J71, Campbell, CA 95008

Stellar Learning Academy.
A private school in Campbell, CA
with elementary, middle and high School.